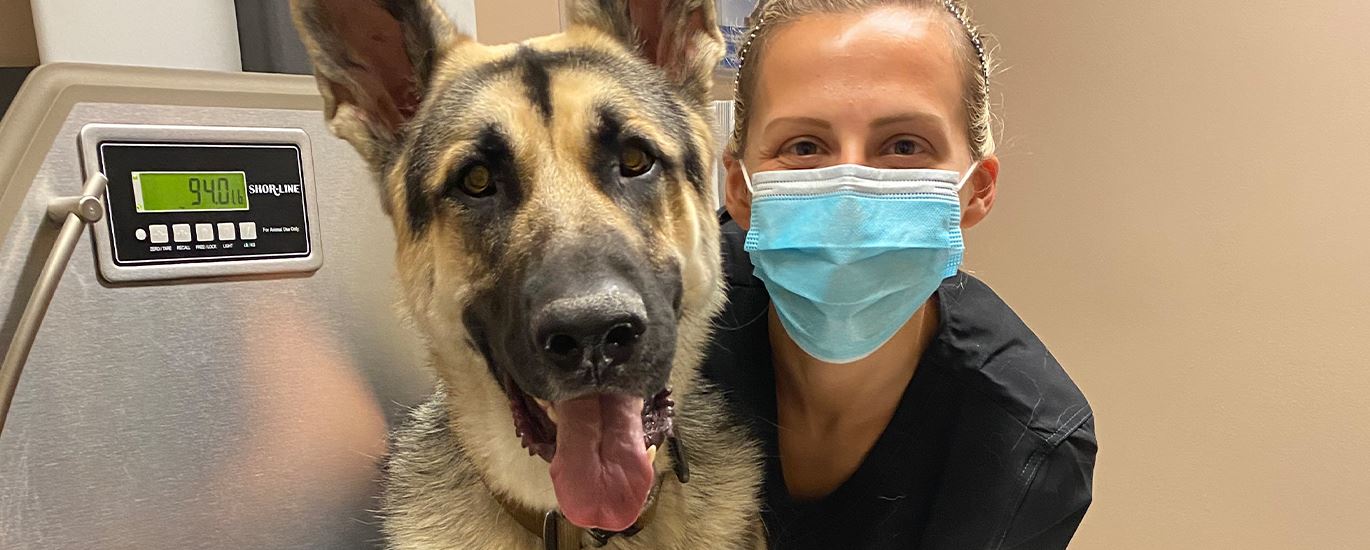 Where you Bring The Pets You Love
Thanks to advancements in veterinary medicine, pets are enjoying longer and healthier lives than ever before. Aging pets do, however, experience some of the same diseases aging humans do, including arthritis, diabetes, hyperthyroidism, declining organ function, and cancer. At Middlehope Veterinary Hospital, we're dedicated to helping your older pet age gracefully and in the healthiest manner possible, preventing the advancement of these diseases when we can.

When your pet is considered a "senior citizen" (after the age of seven), he should receive comprehensive physical examinations and senior workups twice per year. With twice-annual appointments, we're more likely to spot diseases early, before they progress too far and perhaps before external symptoms even begin to show.
Different breeds of dogs and cats are predisposed to different diseases, and our Senior Wellness Programs will account for your pet's breed by including testing for breed-specific diseases when applicable. Our Senior Wellness Programs also include:
A comprehensive physical exam to monitor signs of disease, illness, and age-related concerns
A senior wellness blood screen, which can detect abnormalities in blood cells and platelets, check for proper organ function and test thyroid hormone levels
A urinalysis and fecal examination to check for urinary tract and digestive tract abnormalities
Tonometry, which tests for glaucoma
Recommendations for vaccines based on your pet's individual lifestyle
Tick-borne disease and heartworm testing for dogs
ECG for pets prone to heart disease
If your older pet is also overweight or struggling with any dietary issues or restrictions, our veterinarians can recommend special diets. Special diets can maintain your aging pet's optimal organ function and control or prevent obesity.


Symptoms to Watch For in Your Senior Pet
Small changes in behavior can often be early indicators that your senior friend is in pain, is ill or has a degenerative disease. Keep an eye out for the following symptoms, which could be signs that something is bothering your senior pet:
General discomfort, which could be shown through slow movements, difficulty eating, yelping when touched, stiffness or soreness, etc.
Increased drinking and/or urination
Loss of bladder control (dribbling urine or improperly urinating in the house and/or outside the litter box)
Changes in bowel movements and/or frequent digestive upsets
Any change in appetite
Dry or itchy skin
Sores or lumps
Head shaking
Bad breath and/or drooling
Dry, red and/or cloudy eyes
Coughing, excessive panting and/or labored breathing
Lack of enthusiasm for normal activities your pet used to love
Changes in weight
Disorientation
Tremors or shaking
Sleep more than usual, which can be a sign of chronic pain
If your senior pet begins to show any of these signs, contact us right away to schedule an exam with one of our expert veterinarians. Your Middlehope Veterinary Hospital veterinarian can help you develop a new health plan for your senior pet from there if needed.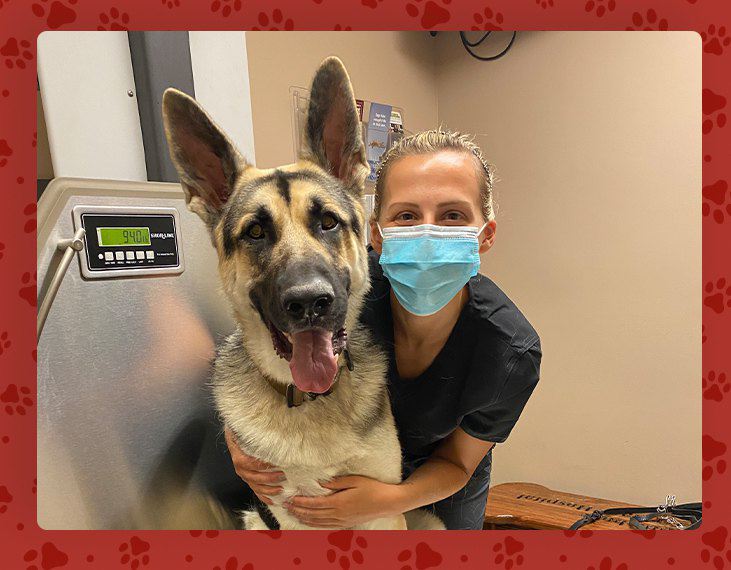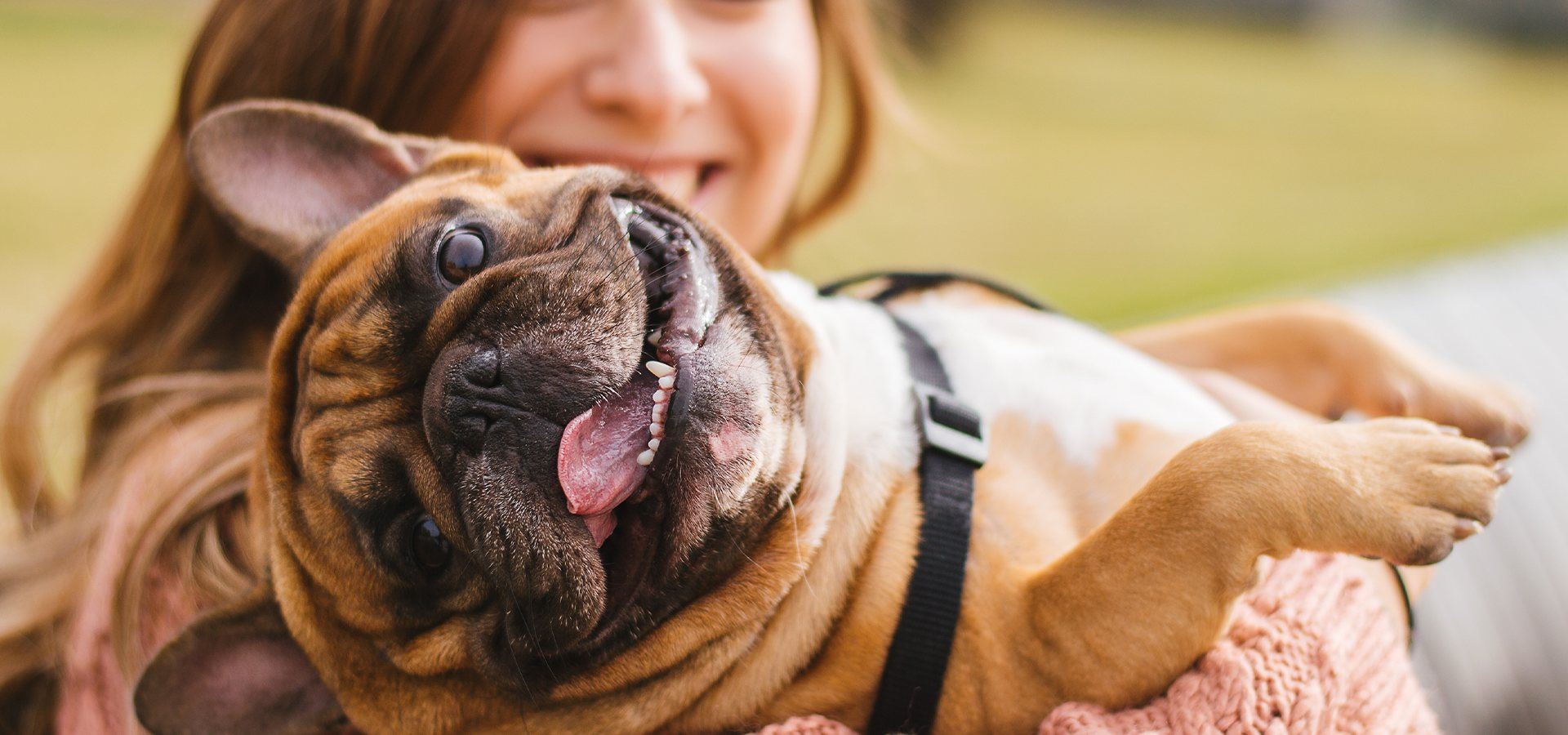 Pawsative Reviews
"I am beyond grateful!!"

Liz V.

"The staff here has been positive, supportive, and informative"

Chris H.

"I would never trust any other facility with the care of my dog!"

Brian and Michele A.

"I couldn't be happier with the whole experience"

Catherine F.

"I would highly recommend them"

Tammy U.
Have Questions?
We would love to hear from you! You can complete this form for general questions or comments.