Word of mouth
Some of the best information you can acquire about a prospective veterinarian is from people who have had experiences in a practice. Where do your friends take their puppy? Why does your mom love her cat's veterinarian? Does your co-worker rave about the staff at her vet office? These contacts can provide first-hand experience about a practice.
Check out the practice's website and social media 
A veterinarian's website is a great place to get information about a practice, the doctors, staff, location, and the services they provide. You'll also want to read over their mission statement and make sure it aligns with your values as a pet owner. From the website you can connect to their social media and see recent posts, reviews, and feedback from their clients. It's also a good sign if a vet clinic is accredited by the American Animal Hospital Association, or AAHA. (More about that later.)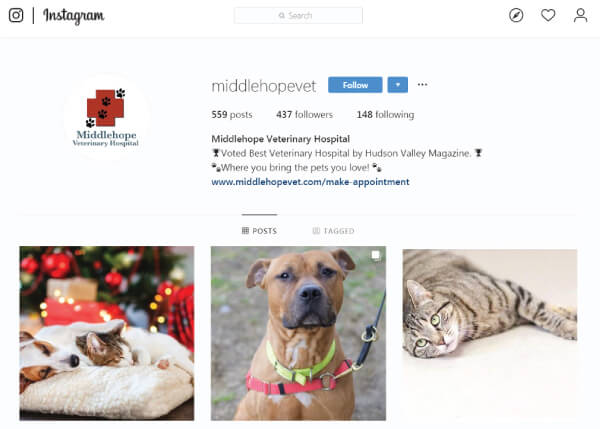 Make sure they can meet your needs 
Does this veterinarian have weekend or later evening hours? Are they prepared to handle emergencies? Are they familiar with the type of pet you have or illness your pet has? Are they close to home and easy to get to? Are they experienced in treating pets with anxiety during exams? All things to consider before you make an appointment, or to call and find out!
Meet the staff/visit the facility 
Reach out to prospective vets via phone; even better, ask when you can stop in to meet the staff or take a tour. Does the team seem warm and knowledgeable? Is the facility clean and neat? Do existing clients seem comfortable with the veterinary team?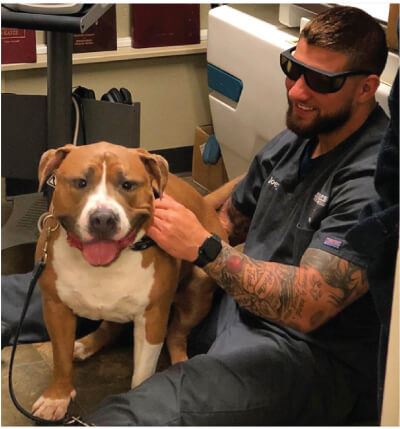 Schedule an exam
The best way to make a final decision is to test out the experience. Schedule a general wellness exam to get comfortable with a new veterinarian. Starting a relationship while a pet is well builds trust and comfort. Use this time to ask doctors any questions you would have about preventative or future care.
AAHA accreditation
The American Animal Hospital Association (AAHA) is the standard for veterinary excellence. Veterinary clinics that go through the rigorous accreditation process to become AAHA certified are evaluated on approximately 900 standards of veterinary care. Hospitals that achieve AAHA certification are recognized as some of the best in the industry—in fact, only 12-15% of hospitals in North America get this designation. AAHA certification helps hospitals better serve their communities by improving care and elevating the level of safety for their patients.